A bit of help for big changes!
Logout&Restart is in depth counselling program for individuals with signs of screen addiction
Digital detox program is for individuals who overuse digital technologies.
Logout&Speakout support program is for children and young people who experience all forms of online violence or abuse.
Helping families manage screen time with a self-developed free interactive tools.
Research
We do many research studies on the topic of digital addiction. We have developed different psychological instruments for the experts.
LogOut Week
Summer camp without screens but full of joy, full of green, psychical activities and new social skills experiences.
Since 2011 LogOut.org with it's award winning program provided information, help and support for at least...
0
clients
& family members
0
individuals who
attended our trainings
0
Outpatient clinics
providing outstanding
care for all clients
LogOut Daily
I have been facing the problem of internet addiction for about 12 years. When I'm at work, I spend 5-7 hours a day on the Internet (mostly Facebook and Youtube), although I sometimes manage 1.5-3 hours a day, and up to 12 hours a day on public holidays. I need help.
We have a 12-year-old who isn't really interested in much other than Minecraft, Fortnight, watching Youtube. We have family rules and restrictions, the result is that all free time is spent waiting for when it will be possible to be on a computer / PlayStation. Maybe we're a little on the verge of addiction ...?
We have a teenager who spends most of the day in front of a computer or in front of a tablet, if we advise him otherwise he is aggressive, his attitudes have changed since we bought him a smartphone from last year when the pandemic appeared.
Son, age 22 years, has trouble sleeping. He spends all day on the computer, he only goes to sleep when he is completely exhausted. Last time it was at 7 am. We now have an appointment for the computer to shut down at 11 p.m. But he still has a phone available. He says that when he goes to sleep, he sees 100 balls bouncing when his eyes are closed. It's clear to me that if you play all day and night shooting games that then it results in 100 bouncing balls and insomnia. But a parent is usually not very legitimate for a child in these matters, so here I am turning to you to have someone who deals professionally with this explain to him what and how. We need help.
Crypto space brings not only a lot of new excitement, but fueled with greed and lack of financial literacy, also huge emotional roller coaster situations which could lead to mental breakdown.
It's becoming clearer, that also in the field of digital technology, we cannot do without early systematic education.
In this time of isolation, when work and school have been moved to our homes, video calls have become key tools for communication with work colleagues, schoolmates, teachers, and also our relatives.
NFT's With a Purpose.
(Screen Time & Crypto Trader Collection Drop's)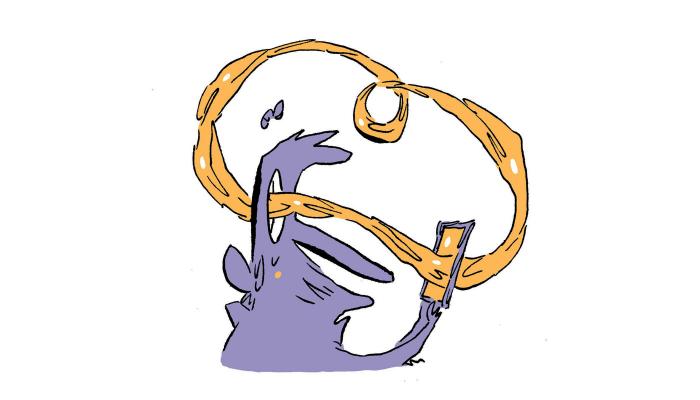 Limited Screen Time Collection
Soul Vanisher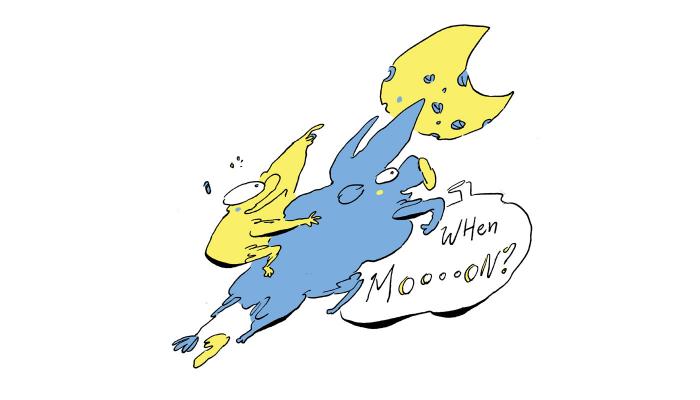 Limited Crypto Trader Collection
When Moon? When Lambo?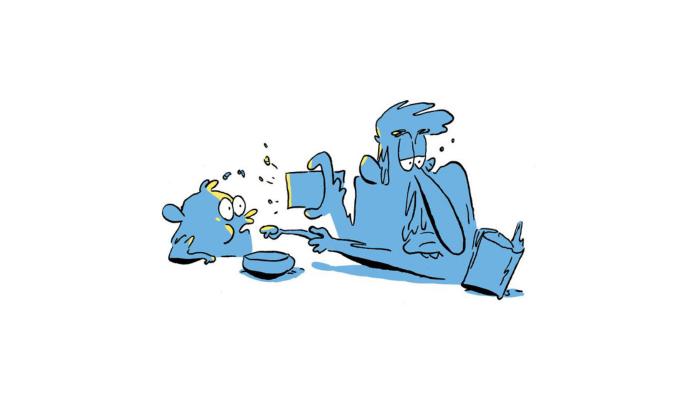 Limited Screen Time Collection

Bad Habit Baby sitting...