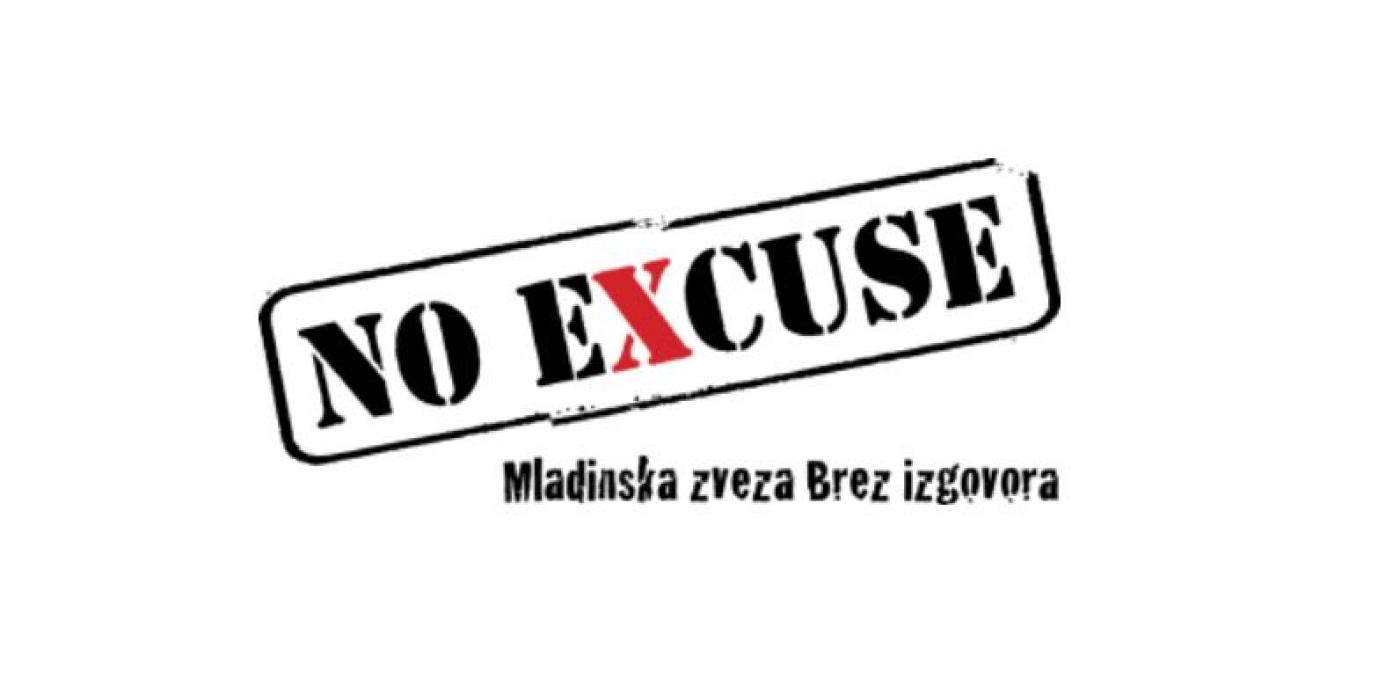 The aim of the project is to contribute to the protection and promotion of health of young people, specifically by reducing the use of alcohol, tobacco and tobacco related products, by reducing the demand for illicit drugs and other psychoactive substances, and by preventing non-chemical addictions such as digital addictions and online gambling addiction.
The project "No Excuse 2020 - 2022" is implemented as part of health protection and promotion programs for 2020 - 2022, under the auspices of the Ministry of Health, the public Health Directorate, and lasts from 15 November 2019 to 15 November 2022.
The partnership in the project consists of:
Youth Association No Excuse Slovenia

National Institute of Public Health

Transparency International Slovenia 

Institute for Youth Participation, Health and Sustainable Development

Faculty of Social Sciences, University of Ljubljana

Zavod Vozim

International Youth Health Organization

Slovenian Social Marketing Association

LOGOUT - ha, that's us!

Slovenian Consumers' Association
Our role in the project will be mainly related to regular advocacy activities in the field of safe and responsible use of digital content, participation in the conference on digital marketing to young people and preparation of popular articles on the portal https://www.resni-ca.si /. We will also be disseminating publications on project activities and achievements through our communication channels. Finally, we will prepare a presentation of the results at the final conference of the project. We look forward to participating in a diverse society and we will keep you updated! 
The project is enabled by: